Modding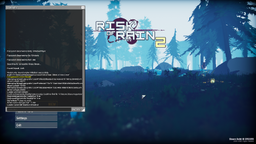 Modding the game is currently possible on PC. This page serves as an entry into the world of Risk of Rain 2 Modding and installing Mods.
The Console can be accessed by hitting ctrl + alt + ` on the US key layout.
The modding wiki can be found here.
Installing Mods
Note that Bepinex is not officially supported by devs
For tech support regarding mods not working correctly, you can ask for help in the modding discord found on the top of the thunderstore page.